Marshfield, MA Reunion 1966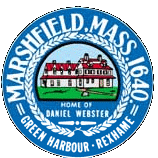 Marshfield Class Reunions-Marshfield Massachusetts
Our 50th Reunion is now in place for October 22, 2016, 6:30 PM  to 10:30 PM ( working on 11:30 PM )
At the John Carver Inn 25 Summer Street, Plymouth, Ma 02360 ( 855-771-3293 ).
Music: The Buzztones ( our own Jeff Rutledge's band )
Cost: Event, band and buffet dinner – $ 75.00 / per person.
Others that will be joining us – John Braithwaite, Rita Reilly Nelson, Gail Roycroft and Lou Flammia. Stan Jackson sends regards from Hawaii.
If it would make the difference to being able to attend, financial assistance is available.
September 30, 2016
Classmates names will be added after our meeting Sept 28th.
currently there are 71 committed,  16 that are verbal and contacted to commit by Sept 28 th or we move on with the committed number.
| | | | | |
| --- | --- | --- | --- | --- |
| Contact | actual | Yes | Verbal | maybe |
| Jane K. Banner | | | | |
| Marianne Beckwith | | | | |
| Richard Biviano | 1 | 2 | | |
| Richard Biviano extra | | 1 | | |
| Donald Boermeester | 1 | 2 | | |
| Jamie Buckley | 1 | 1 | | |
| Mary E. Crowley | 1 | 1 | | |
| Charles Davis | 1 | 2 | | |
| Linda G. Dimitris | 1 | 2 | | |
| Joanne Doherty | 1 | 1 | | |
| David Ellis | | | | |
| Donna Emery | 1 | 1 | | |
| Timothy Fitzgerald | 1 | 1 | | |
| William J. O'Flaherty | 1 | 2 | | |
| Donald Fletcher | 1 | 2 | | |
| Donna Gomez | 1 | 2 | | |
| Esther Hale | 1 | 1 | | |
| Gail Hartnett | 1 | 2 | | |
| Karel Henry | 1 | 2 | | |
| Catherine Herries | 1 | 2 | | |
| CH part extra | | 1 | | |
| Rita Reilly Nelson | | 1 | | |
| Jean Hillis | 1 | 1 | | |
| Robb Hodgkins – Maybe | | | 2 | |
| Heidi Jacobson | 1 | 1 | | |
| John Lamb | 1 | 2 | | |
| George G. Lyons | 1 | 1 | | |
| Tobey Maclean | 1 | 1 | | |
| Stephen McCauley | 1 | 2 | | |
| Earl E. Moran | | | | |
| Craig B. Murray | 1 | 1 | | |
| David Murray | 1 | 2 | | |
| Sheryle Nealt | 1 | 2 | | |
| Barbara S. Nelson | 1 | 2 | | |
| Jerome Olson | 1 | 2 | | |
| Chris Oxner | 1 | 1 | | |
| Diane Peck | 1 | 2 | | |
| Elena Perry-Lopes | 1 | 1 | | |
| Albert Phinney | 1 | 2 | | |
| Lawrence Rhodes | 1 | 1 | | |
| Michael Robeson | 1 | 2 | | |
| Rosemary Roseman | 1 | 1 | | |
| Jeff Rutledge | 1 | 1 | | |
| Jean Shannon-McGrath | 1 | 1 | | |
| Linda Sheehan-Connell | 1 | 2 | | |
| Paul Simoneau | 1 | 1 | | |
| Ellyn Sullivan | 1 | 1 | | |
| Nancy J. Taylor – maybe | | | | |
| Barbara T Vincent | 1 | 1 | | |
| David Warren | 1 | 2 | | |
| Pamela Wolfe | 1 | 1 | | |
| Lee Woodward | | 1 | | |
| classmates 42 / total 67 | 42 | 67 | 3 | 0 |
| | | | | |
| 30-Sep-16 | | Est | verbal | |
| Richard Burgess and wife | | | | |
| John Braithwaite | | | | |
| Gail Roycroft | | | | |
| Lou Flammia | | 6 | | |
|  Meredith Peterson | | | | |
| | | 73 | | |
Oct 26, 2016
Classmates that came from Out of State
Linda ( Garside )Dimitris – Pennsylvania
Jean ( Burgoyne) Hillis – Texas
Tobey MacLean – Maine
Barbara ( Vickers ) Nelson – Florida
Bill O'Flaherty – New Hampshire
Michael Robeson – Wisconsin