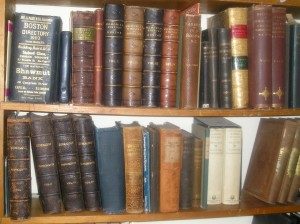 How do you find us?
 
Al Phinney
764 Plain Street Suite # 1
Marshfield, Ma 02050
Research projects by Appointment only
781-837-1577, 
Fax 781-834-7706
Genealogical Research, that's what we do.
Who are our clients ?

Attorneys , Family Researchers, Heir Researchers, Private Investigators. People looking for birth fathers, birth mothers, brothers, sister', the relatives that went missing, all are family, some you know, some you would like to know.
If  you were born in Massachusetts 1940 – 1960 and adopted in that time span I have a data base collected over 30 years that you may be on. A date of birth is a start. If I have a match let's see where it goes.
My background: In 1989 I began a search for my sister last seen  April 1953. From that story  people would send me others that that were told , their search could not be done.
1990 – 2002 – researcher for a number local private investigators and attorneys. During that time I traveled through many probate courts and as I traveled I collected what records I could that would help in my research.
I have a data base file based on birthdays from the 1940's – 1970's .
Now 30 years later I am still looking for others that have that need to know.
Then there are those that have been searching for a life time.
My name is Al Phinney and I have been involved with genealogical / adoption research projects for 30 years. Today when you read about the newest hobby of the retirees, family and genealogical research, you may think that this is something only retired people do.
Let me tell you about others that search.
Nan and I met in the Summer of 1994. Then around Christmas time we had a conversation about what kind of research I did.
I explained that I did genealogical research and she asked if I did any adoption stuff. I told her I did and she said, did someone tell you I was adopted, I said no, you asked if I I did adoptions. I asked what she knew and she said not very much. I told her after the Holiday's I'd take a look into her story.
The Story of Ellen A. Flatley – Marian had been searching for over 50 years, trying to locate her grandmother's grave.
That story started in 1907 and her search ended In November 2008 with a call from me. Then there is the rest of the story when we met in February 2010.
Joanne, I met around 1980 by way of her brother in-law.
She had been searching for years when she said to her brother in-law in 1994, that she had just about given up on her search. She had been searching for her birth mother for years and decided that it just could not be done. Although those that tried even had the birth parents names. My friend Stephen said give Al a try, he's persistent.
Maryann, I met in December of 1995.
She had been searching since 1970 for her birth father. I met her husband through work and he suggested that she contact me with her story.
Willard placed an ad in the Boston Globe – Information wanted, Mary Baker Floyd born 1913 in Massachusetts. Please call collect. I did.
Mary Jane, had a friend that had heard of the type of searching that I did and she contacted me about her story.
More stories to follow….